How difficult are your texts for language learners? Are they A1, A2, B1 or higher? The Language Level Evaluator English (LLE) checks the language level of a text using a range of measurable criteria.

If you're involved in the field of second language acquisition – as a language teacher, author, educational institute, publisher or other – you know that it's not always easy to determine how difficult a text will be for different learners. The LLE simplifies the process of evaluating your written texts to CEFR levels A1 – C1/C2.

The LLE analyzes texts based on several language phenomena, such as lexis, semantics, overall complexity, in order to give you valuable information on the suitability of your texts for different learning levels. Read more about the LLE below on this page – or try it out for yourself.
Try the LLE Lite for free
A "Lite" version of LLE English is available with limited features for free. It lets you analyze short texts (up to 3,000 characters) and see what CEFR levels the words correspond to. To use LLE English Lite, all you need to do is register and accept our Terms & Conditions.
To register for LLE English Lite, please use our contact form and write the words "LLE English Lite" in the subject line.
Would you like to try "LLE Deutsch Lite" to analyze short texts in German? Hier geht's zur Registrierung für die Demo-Version des LLE Deutsch.
Would you like to check the language level of French-language texts? The LLE can do that, too. Please send us an e-mail, and we'll set up a free trial of the Lite version for you.

---
What can the LLE do?
LLE English is available in two versions. A free "Lite" version and the full "Pro" version for an annual fee. Here is an overview of the differences:
LLE Lite | Analyze texts of up to 3,000 characters
Includes the following lexical analyses:
the total number of words
the absolute number of unique words (lemmas)
the learning level of each word (based on English Profile A1-C1/C2) according to the Common European Framework of Reference for Languages (CEFR)
the percentage distribution of all words according to learning level
LLE Pro | Analyze texts of any length*
Plus, in addition to the Lite version:
Semantics: determines the number of sentences, the number of words per sentence and the percentage distribution of all sentences based on length
Overall Classification: gives an estimated level for the text (A1-C1/C2) based on machine learning with a large corpus of pre-classified texts
Export: possibility to export the analysis as an Excel file, e.g. to create vocabulary lists for the text
* A text with a maximum of 2,000,000 characters can be entered in LLE English Pro, the equivalent of a book with several hundred pages. NB: the longer the text, the longer the analysis takes.
---

How much does the Pro version cost?
An annual license for one person to LLE English Pro currently costs €100. Collective licenses are also offered, e.g. if an educational institute wants to get access for several teachers. The license fee covers the hosting costs of the LLE, but also helps us to continuously develop and improve the tool.
Would you like to purchase an annual license? Please use our contact form to send us a request.
---
Who did we develop the LLE for?
The LLE is primarily a supportive tool for selecting suitable reading texts and/or optimizing them for foreign language learning. We have specifically developed our tool for:
Publishers who have language learners as a target audience and therefore require a competent assessment of the CEFR language level of their contents.
Teachers of foreign languages who want to check whether the text material they create is suitable for the language level of their students.
Writers who want to optimize their texts for specific language levels using detailed analysis results.
Our language learning app StoryPlanet, in which we offer language level specific reading texts and other content for learners.
The LLE is available in different versions for the following languages: German, English, French and Spanish. Would you like to learn more about these versions? Please use our contact form to send us a message.
---
Acknowledgements & Sources
The LLE was made possible by bringing together various specialists and expertise. The core team consists of programmers, linguists and pedagogues from the companies L-Pub GmbH and Ernst Klett Sprachen GmbH as well as from the Technical University of Darmstadt, Germany.
Below, we would like to introduce the people and the sources we worked with.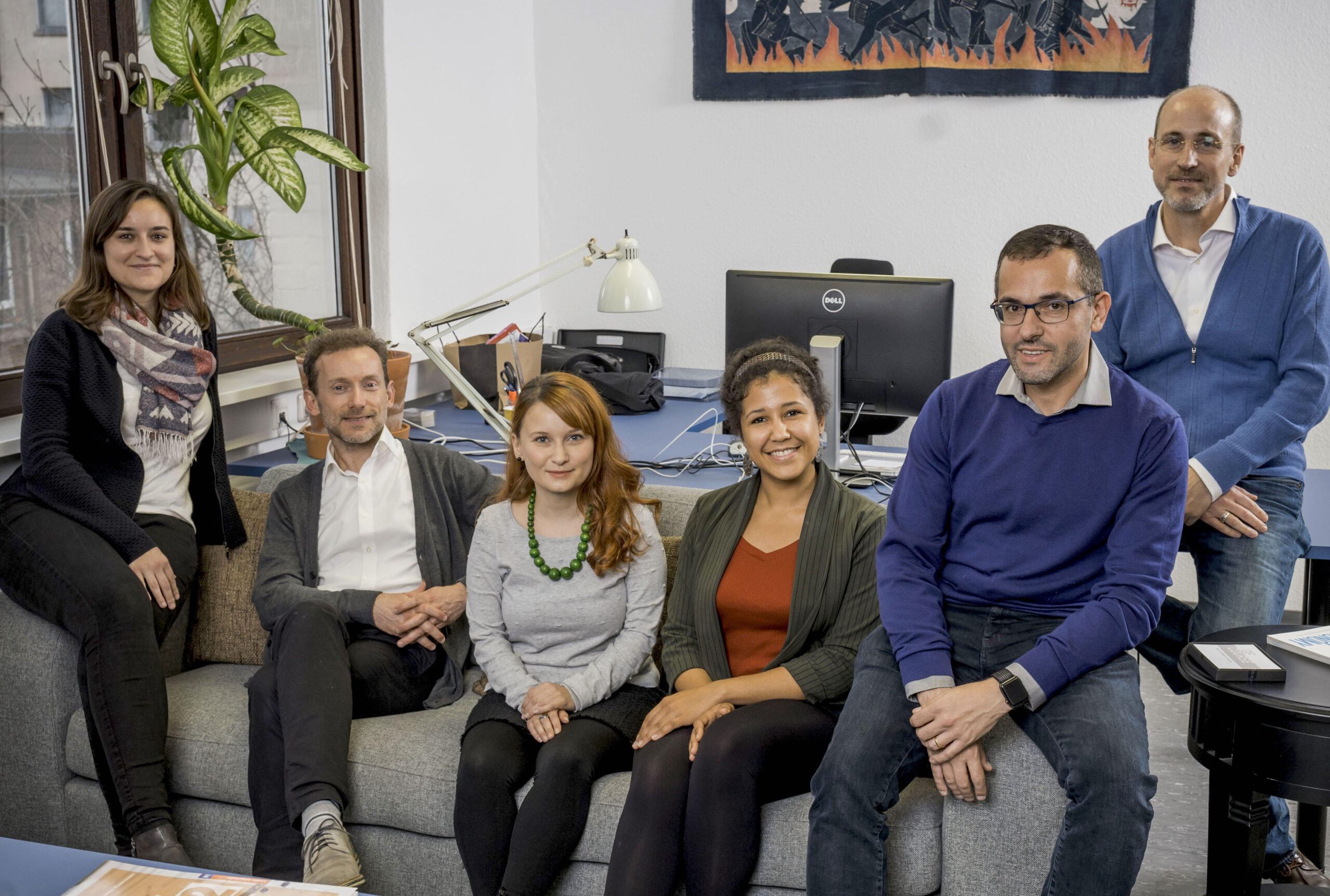 The L-Pub Team 
David P. Steel (concept, production, sales)
Franck Valentin (architect, programming)
Battista Vailati (programming)
Leonore Kleinkauf (project management)
Vanessa Appoh (computational linguistics)
Miriam Hunter (corpus preparation)
Anette John (PR, marketing)
The Ernst Klett Sprachen Team
 The following employees of Ernst Klett Sprachen GmbH were involved in the development of LLE English:
Elizabeth Webster (strategy, vision)
Hendrik Funke (planning, project leader)
Sebastian Weber (didactics)
Wolfgang Volz (editorial)
The Technical University of Darmstadt Team
A collaboration with the Ubiquitous Knowledge Processing (UKP) Lab at Technical University of Darmstadt was made possible thanks to a grant from the Hessen Agentur (LOEWE 3 program). The following people from the university were involved in the development of the LLE:
Dr. Iryna Gurevych (Leader of the UKP Lab)
Christian M. Meyer (project coordination)
Doctoral student Ji-Ung Lee (machine learning, deep learning, programming)
Vocabulary lists
The English-language lexical classification to CEFR is based on a mixture of:
Technological Components
DKPro Core (ASL/GPL) Eckart de Castilho, R. and Gurevych, I. (2014). A broad-coverage collection of portable NLP components for building shareable analysis pipelines. In Proceedings of the Workshop on Open Infrastructures and Analysis Frameworks for HLT (OIAF4HLT) at COLING 2014, p 1-11, Dublin, Ireland.
Apache uimaFIT / UIMA Ogren, Philip and Bethard, Steven, Building Test Suites for UIMA Components; Proceedings of the Workshop on Software Engineering, Testing, and Quality Assurance for Natural Language Processing (SETQA-NLP 2009), June, 2009, Boulder, Colorado, Association for Computational Linguistics, pages 1-4 http://www.aclweb.org/anthology/W09-1501 https://uima.apache.org/uimafit.html https://uima.apache.org/index.html
Mate Tools Bernd Bohnet and Anders Björkelund; Tools for Natural Language Analysis, Generation and Machine Learning https://code.google.com/p/mate-tools/
The Stanford Parser http://nlp.stanford.edu/software/lex-parser.shtml
State funding
We would like to express our sincere thanks to the Hessen Agentur and the LOEWE 3 program, which made the collaboration with Technical University of Darmstadt possible from 2017 to 2019.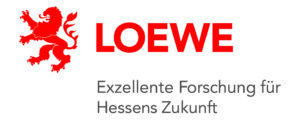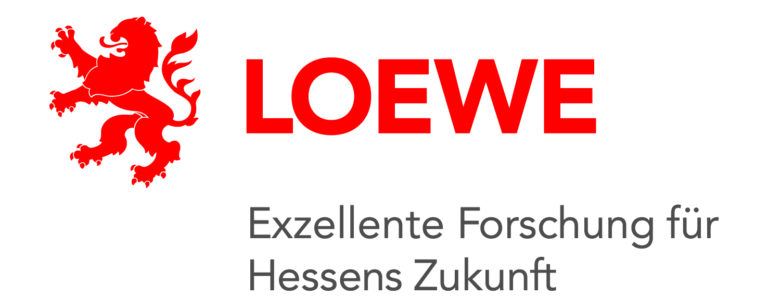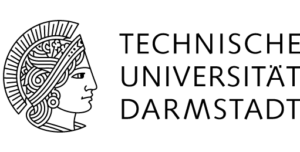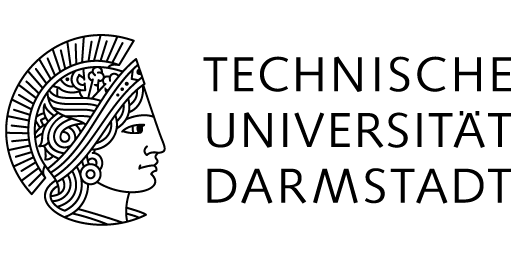 The initial stages of the LLE project were also supported by local ERDF funding from the City of Offenbach am Main from 2013 to 2015.