Our mobile app for learning German vocabulary, based on sample sentences and exercises that measure a learner's progress. Fully personalized learning of all German vocabulary required to reach learning level B2. 
vobot stands for vocabulary robot – because it uses technology to teach German vocabulary in an intelligent way. It is our first market-ready app, on top of which our other technology is being built.
We started with vobot because we noticed there was really no other language learning app on the market that checked all the boxes for us:
Fully personalized: only learn the vocabulary you want and need (nothing worse than being forced to learn lists without any real relevance to your life or immediate situation)
Context-based: every expression is learned within the context of an authentic phrase or sentence
Tests spelling: vobot makes sure you really know the word through a series of 5 exercises, the last of which requires you to spell the whole word correctly
Measures progress: always get immediate feedback whether your answers were right or wrong and keep track of your overall progress at any time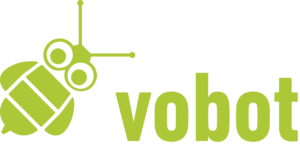 All the German vocabulary you need
One of the main differentiators to other vocabulary apps on the market is that vobot really measures the user's success at learning. Instead of being asked if they remember a word, the learner has to prove it by passing a series of increasingly difficult automatically generated exercises. The easiest exercises are multiple choice questions, the toughest ones require users to fully retrieve the words from memory and spell them correctly.
How did we do it? We used natural language processing to annotate the vocabulary in nearly 100,000 sample sentences, connecting them with the approx. 30,000 German words you need to reach learning level B2). This was trickier than it sounds, since the form of the word in the sentence is quite often different from the base form of the word. The result was well worth it though: true in-context, measurable learning.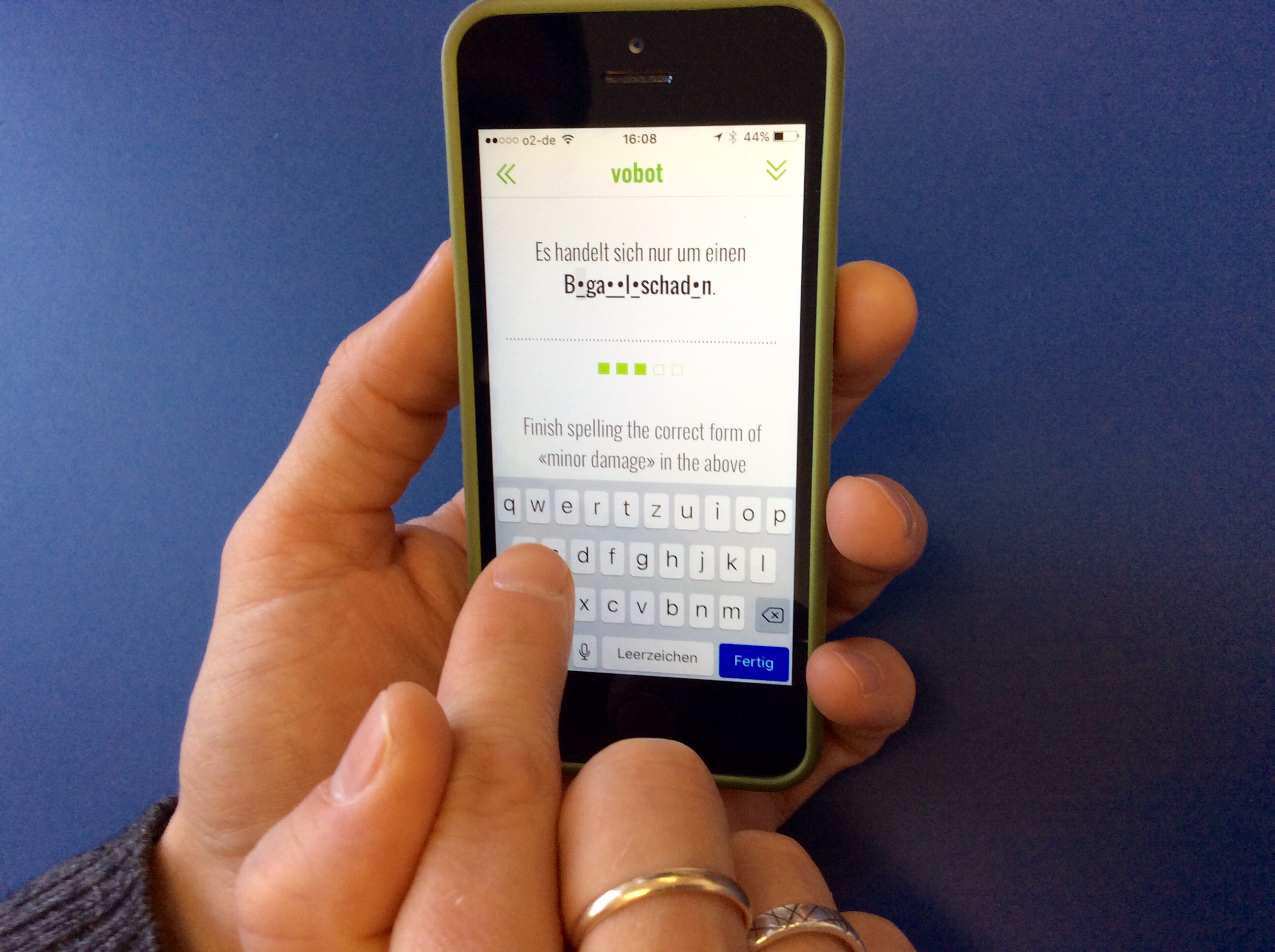 The very fact that we use sentences to practice vocabulary is also a break from what most competitors are doing. Learning in context is a core tenet at L-Pub, so we tend to look at everything through that lens when approaching new challenges. Words can mean very different things depending on their context and also it's easier to remember a word, when you see it in a real and meaningful context.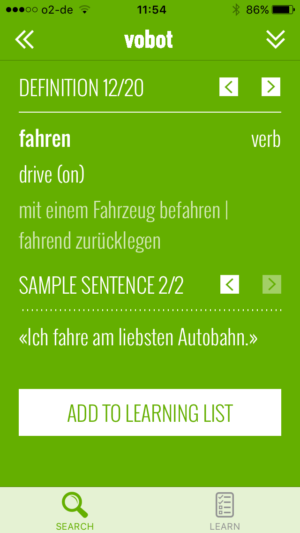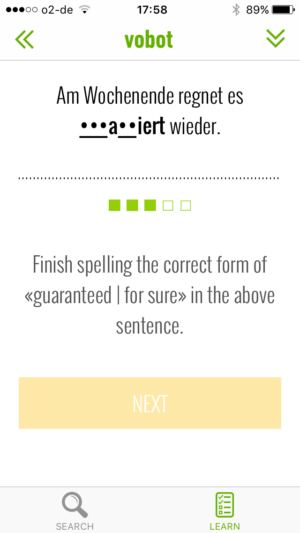 ---
 Where do the words in vobot come from?
The core substance in vobot – the words, translations, definitions and sample sentences – come from the Hueber Learner's Dictionary German-English / English-German, ISBN 3-19-101736-1, which includes:
over 30,000 German words with unique English translations
nearly 100,000 sample sentences
Hueber is one of Germany's most important publishers of learning materials for German as a foreign language. L-Pub is highly grateful to have been able to work with their data.


Learn more about vobot and how to buy a single or multi-user license on our website.
---
White Label version
The engine behind vobot, including sophisticated NLP and the automatic generation of exercises, can easily be adapted to other languages or learning purposes. If you would like learn more about this possibility, please do not hesitate to get in touch.