Transform any text into an interactive learning platform. Our standardized tools annotate your texts and connect them with a termbase to generate instructional materials on the fly. You curate the termbase once, the rest runs automatically, enabling personalized and adaptive learning with minimal editorial intervention.

The digital age is revolutionizing the way learners of all ages expect to interact with content. They want to just click and get feedback. Instead of curating every interaction, L-Pub helps publishers set up a so-called termbase, which automatically annotates every instance of a key term or concept.
The advantages for learners are manifold:
Relevance: Learners get in-context information right where they need it, when they confront a word or concept they don't understand or are having difficulties with.
Discovery: Learners can interact with the information to get further details depending on their interests or needs.
Personalization: Simply by pressing a plus symbol, learners have the option of creating a personalized learning list they can refer to at any time.
Adaptiveness: Learners can start an automatically generated series of exercises that gets progressively more difficult, depending on how they respond to questions.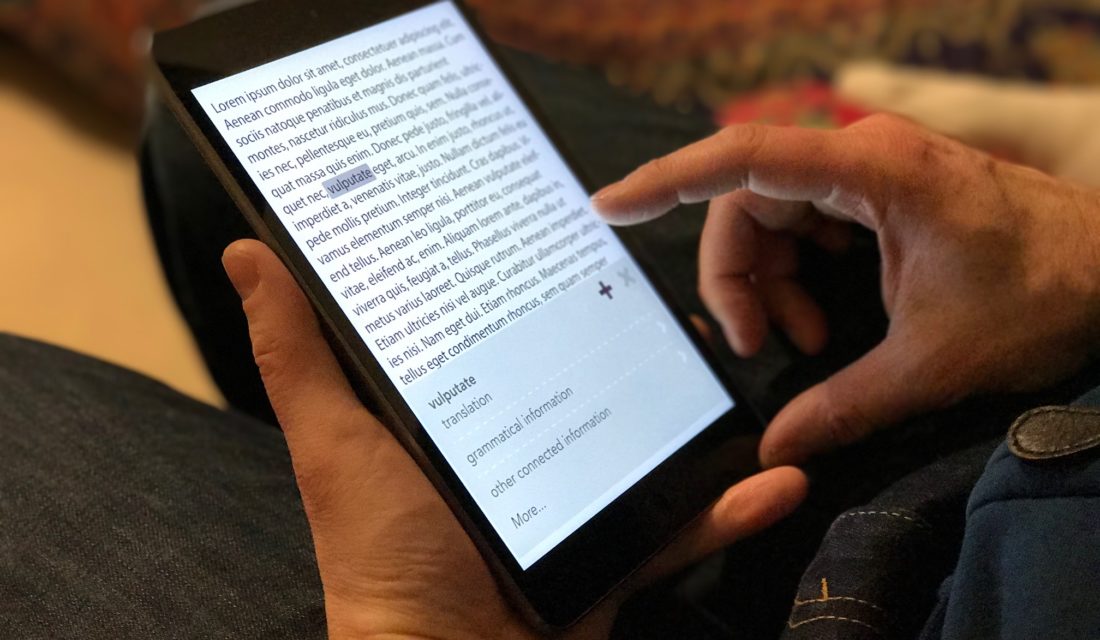 ---
Advantages for educational publishers
Your main advantage of working with L-Pub is to significantly increase your output of didactic materials. This is achieved by implementing standardized processes to store explanatory texts and automation tools to create personalized exercises. Our goal is to automate whatever can be automated so editors are freed up to focus on higher level didactic issues.
The foundation of our automated processes is a termbase that L-Pub sets up in close collaboration with you. The termbase contains pre-specified entries, such as:
term
definition
translation
sample sentence
illustration
formula
Based of these entries, our proprietary software is able to provide information to learners whenever related or relevant content appears in a reading context as well as automatically generate learning materials on request.
Just to be absolutely clear: no editor has to sit down and come up with questions for every entry in the termbase. The questions are created based on a set of rules that draws on the different entries in the termbase. If you want to better understand how this works, please get in touch with us, we would be happy to explain the logic of the termbase in further detail.
---
What about foreign languages?
If you publish texts for foreign language acquisition, that's actually where our technology comes from. Since 2013, we've been building a sophisticated framework for the digital support of language learning in authentic contexts. You can learn more about what we are capable of here: Tools for language learning.
---
L-Pub services relevant to educational publishers
Text analysis: We can provide you with detailed information about the complexity and readability of your texts as well as enable you to create new text-based services based on the tokenization of your text or the creation of a content-specific or company termbase. Learn more here.
Automated learning: Once a text is annotated and tokenized, it can easily be converted into a dynamic learning tool, using our series of automatically generated exercises. Take advantage of our software tools to automate the creation and curation of your learning materials. Learn more here.
White label software: L-Pub has a range of branded and brand-neutral software we are happy to adapt to your Corporate Design and/or integrate into your company IT-landscape. Profit from our deep competence in natural language processing to add value to your brand and product portfolio. Learn more here.
---
Get a quote
Are you interested in our services? Get in touch and let's start the conversation!