The world of L-Books at your fingertips. The full functionality of an L-Book only comes to life in an L-Reader app – either our own brand-neutral L-Reader or a white label version in your Corporate Design.
An L-Book is an e-book that includes in-context pop-ups with curated reference content and, if it's an L-Book Pro, also automatically generated instructional materials. Since most e-reading options do not support these functions, readers will need to use an L-Reader app.
There is more to the L-Reader than only an app that supports the use of L-Books. Here are some of the main features it includes:
online reading on the L-Reader.pub website
offline reading with the L-Reader iOS or Android app
synchronization of reading location and learning progress between the website and the app
automatic updating of L-Book content or annotations, anytime significant changes are made that need to be pushed through to readers
purchase of new L-Books via the website
in-app purchase of annotation sets for L-Book enabled books bought elsewhere
additional learning and interactive features which are continuously being developed and added
In short, the L-Reader is an ecosystem for L-Books. The place they are read and used as well as discovered and bought. An L-Reader is password-protected, so the user can always be identified and their progress kept up to date. For content owners that also means there is an extra level of data security, protecting your content from piracy.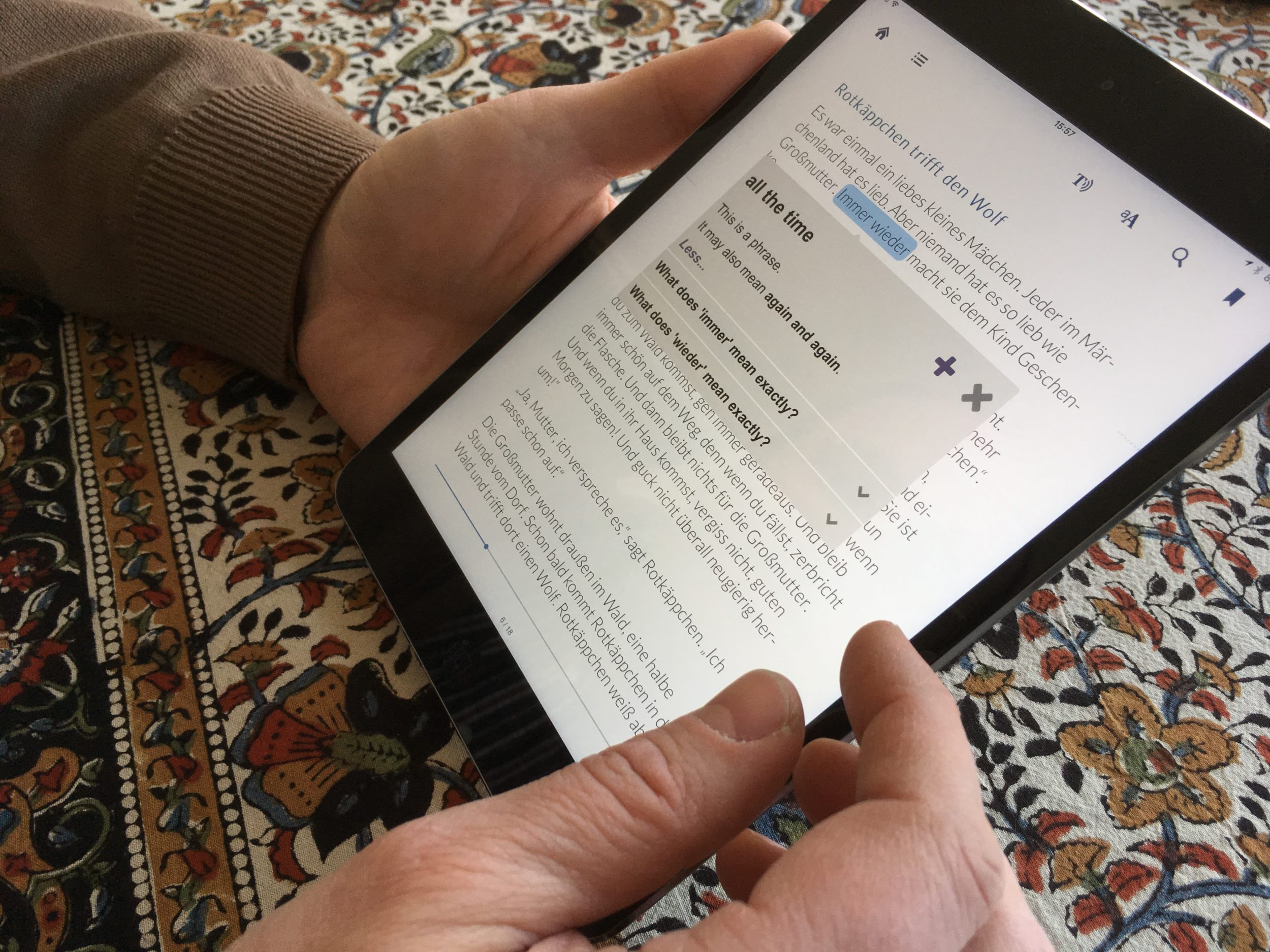 The website L-Reader.pub is still in development. Sign up for our newsbrief and you'll be informed once it is launched.
---
White label version
The code that runs our brand-neutral L-Reader, including the NLP-components and the automatic generation of exercises, can also be licensed and integrated into your own proprietary e-reading ecosystem or we create a branded version of our L-Reader for you. If you would like learn more about these options, please get in touch. We look forward to hearing from you.